Latest News
The Animal Warden Has Moved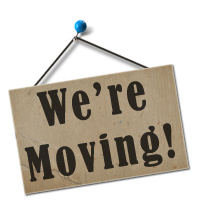 The City of Brook Park's Animal Warden has moved. The new location is 5590 Smith Road. The telephone number remains 216.265.DOGS.
The Building Department Has Moved
The City of Brook Park Building Department has moved effective March 16, 2015. The Building Dept. has been re-located to our City Hall facilities located at:
6161 Engle Road, Brook Park, Ohio 44142.
Phone: 216-433-7412
AARP Tax-Aide Site Moves to New Location
The AARP Tax-Aide site, which has been housed in the Brook Park Recreation Center for nearly twenty years, has been moved this year to the Brook Park United Methodist Church located at 6220 Smith Road. The Tax-Aide staff, made up entirely of volunteers, is IRS-certified to provide free income tax assistance to low and moderate income people of all ages, but with special attention to those 60 or over and the disabled.
The service will be available on any Wednesday from February 4 through April 8 from 12 to 5 p.m. Appointments are needed and can be made by calling the church office at (216) 676-4738 from 9 a.m. to 1 p.m. Tuesday through Friday.
Taxpayers must bring last year's federal and state returns, Social Security cards or other official documentation for themselves and any dependents, all W-2 and 1099 forms showing income received and any forms showing expenses which may be deductible. Once the returns are prepared and quality reviewed, they will be e-filed at no charge to the taxpayer.
Brook Park
State of the City
Wednesday November 12, 2014
Thanks to all the residents who joined us for the State of the City. If you were unable to attend, a re-broadcast of the presentation in its entirety has been made available for viewing below. If the video is loading slowly, the video can also be viewed HERE and includes a full-screen option.
Try Us Out, Get a Free Week!
The Recreation Center is OPEN. Come and try us out and get a FREE week. Call or see Director Maryann Fields.
© City of Brook Park | 6161 Engle Road Brook Park, OH 44142